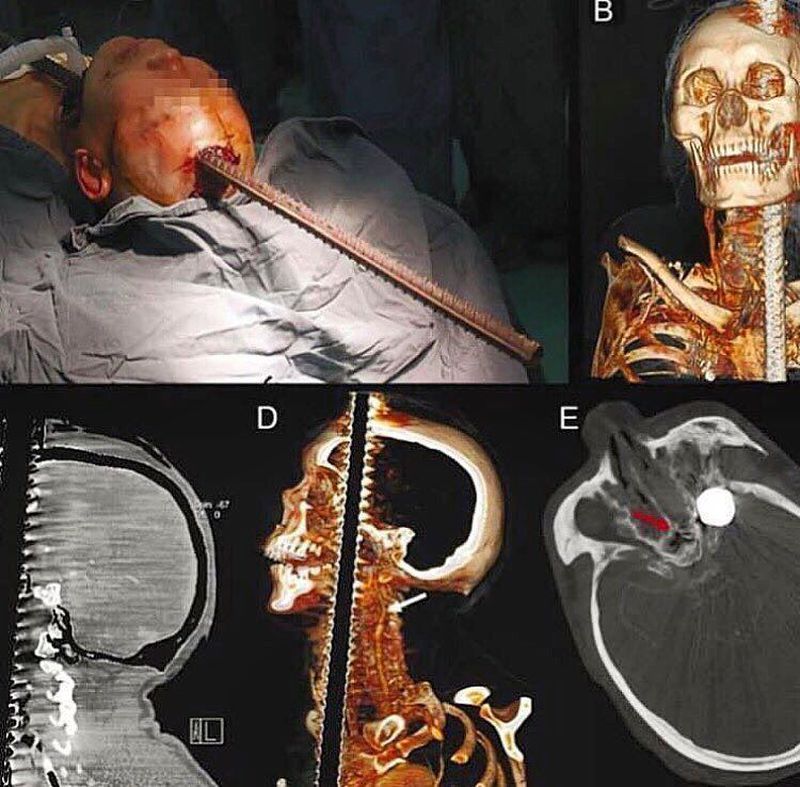 Sensitive content
This material contains content which some users might find distrurbing.
Already have an account? Login
Rod in head
This Chinese man, 47, was working on a construction site in west China's Shaanxi province, when he fell from a window 20 feet up, and onto a protruding steel rod - headfirst. Miraculously, he managed to survive the rod's impact which pierced his head, but somehow missed his brain. The steel rod went in to his face through his left lower jaw, and exited on the left side of his head. Although doctors initially told his family it was unlikely he would survive, they discovered during surgery that his brain had miraculously been spared.