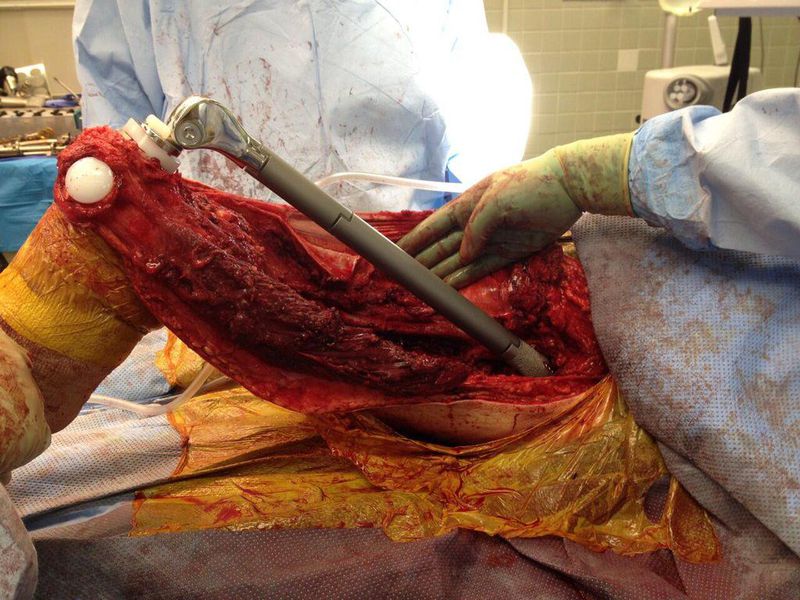 Sensitive content
This material contains content which some users might find distrurbing.
Already have an account? Login
Total femur replacement surgery due to a chondrosarcoma - a metastatic bone cancer!
This surgery, also knows as femur arthroplasty, is commonly done after a neoplastic involvement of the bone. It represents an important surgical option in limb salvage reconstruction, with most recognized applications in oncologic reconstruction. In the past, patients with cancer of the femur were advised to undergo a hip disarticulation or transfemoral amputation. It is now feasible to salvage the limb in selected patients, by excising the entire femur together with any contiguous soft tissue tumor and replacing it with an endoprosthesis.This patient suffered from a chondrosarcoma, an aggressive cancer that may occur in any bone, especially the pelvic, shoulder and lower limb bones. It is resistant to chemotherapy and radiotherapy, which makes it challenging to deal with and makes surgery mandatory. A limb-sparing operation, seen above, is done in such cases when amputation is avoidable.