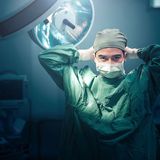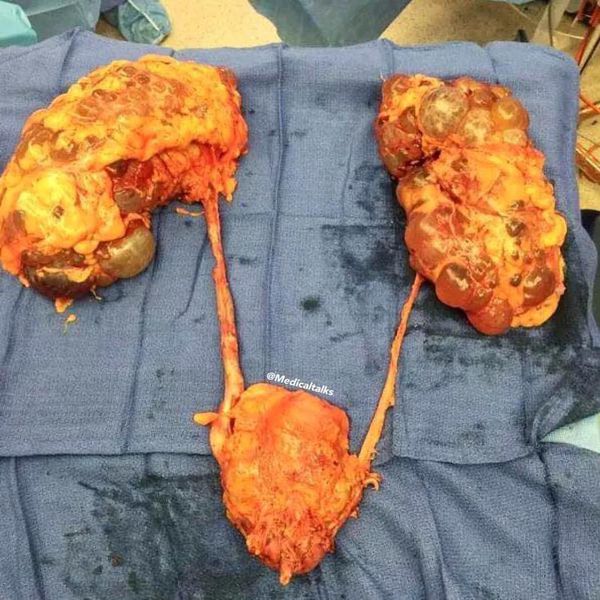 Sensitive content
This material contains content which some users might find distrurbing.
Already have an account? Login
The urinary system removed in its whole!!
This is called an en-bloc surgical resection. This means that multiple organs were taken out still attached at the same time. This is the urinary tract including 2 kidneys and 2 ureters that are attached to the bladder, prostate and urethra. This is an extreme surgery that was done on a patient with Polycystic kidney disease (PKD). PKD is genetic, usually as an autosomal dominant trait. If one parent carries the gene, the children will have a 50% chance of developing the disorder. The kidneys slowly become completely overtaken by small cysts until eventually the entire kidney is cystic. When there is no normal kidney left it can't function properly so then the patient is in end stage kidney failure. The problem is you can't live without at least one functioning kidney. At this point treatment would be a kidney transplant. When we cut these kidneys in pathology, we need to be careful because they like to squirt their content out.