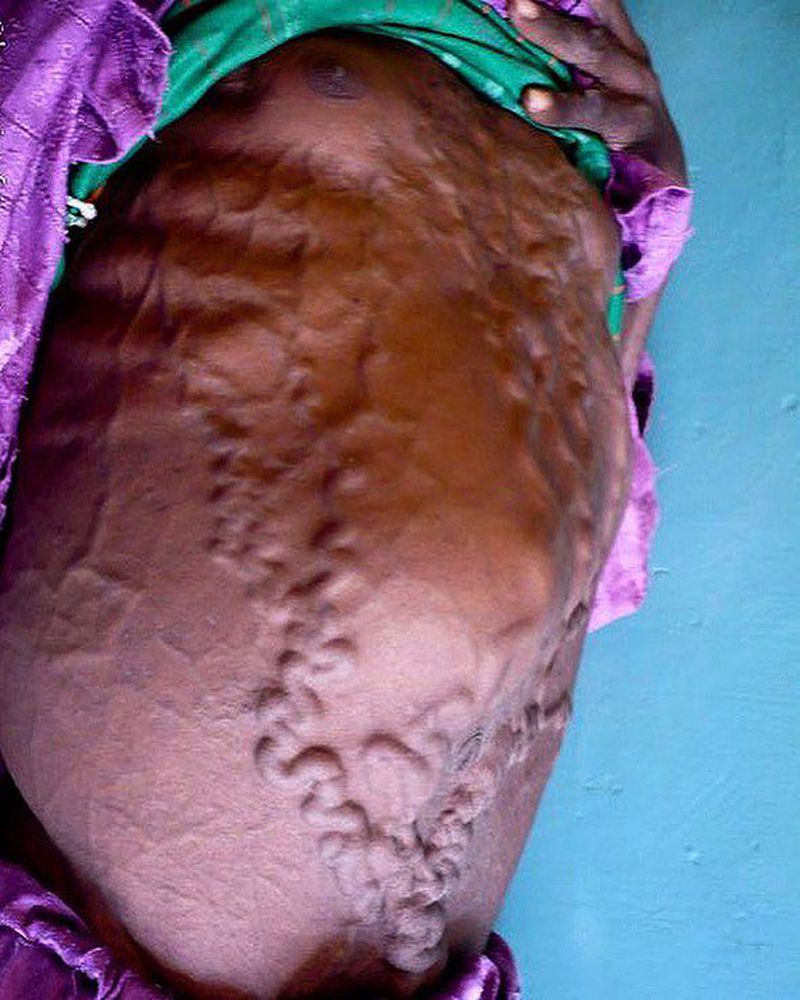 Sensitive content
This material contains content which some users might find distrurbing.
Already have an account? Login
Engorged veins radiating across his abdomen!
Examination in this patient revealed grossly dilated, snake like tortuous veins on the anterior abdominal wall around umbilicus with direction of blood flow away from umbilicus. The condition was diagnosed as Caput medusae, also called the palm tree sign, is the appearance of distended and engorged superficial epigastric veins, which are seen radiating from the umbilicus across the abdomen. It is one of the cardinal features in patients with progressive and severe portal hypertension, a condition defined as elevation of the hepatic venous pressure gradient to >5mmHg (the normal pressure), which occurs as a consequence of cirrhosis. The mechanism includes increased intrahepatic resistance to the passage of blood flow through the liver together with increased splanchnic blood flow due to vasodilatation within the splanchnic vascular bed. The increased pressure is transmitted or shunted to collateral venous channels into the abdominal wall veins, which are dilated and seen on the abdominal skin.